Notre histoire
L'idée des aspirateurs nasaux de Nosiboo est venue de deux jeunes pères d'ingénieur
quel familles ont dû traiter des nuits sans sommeil après que les nourrissons soient venus à bord.
Nous avons essayé différents types d'aspirateurs nasaux mais nous n'avons aimé ni les uns ni les autres. Cela nous a donné l'idée pour créer l'aspirateur parfait.
Le développement  de produit a duré deux ans avec la participation de médecins spécialistes, designers et ingénieurs; les sujets des tests étaient en plusieurs occasions nos propres enfants.
"Here at Nosiboo, we do believe that prevention is the best way to keep our children healthy. As parents we have to take responsibility for making sure they stay healthy and have a happy childhood."
Zsolt M. CEO
Prix
L'aspirateur nasal primé
Nosiboo Pro s'est vu décerner le PTPA Seal of Approval en 2017. PTPA Media a la plus grande communauté de test d'Amérique du Nord, avec plus de 70 000 parents bénévoles. Le PTPA Seal of Approval a été classé le sceau le plus crédible en Amérique du Nord par plus de 22 000 parents.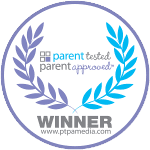 Nosiboo a reçu l'invitation officielle pour la compétition German Design Award 2016. Le produit a été choisi et recompensé par le Conseil du Design Allemand grâce à son design unique et extraordinaire.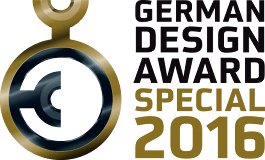 En 2014, le Nosiboo a été couronné avec le prix prestigieux Red Dot Design dans la catégorie des produits médicaux.
Ces récompenses prouvent aux parents qu'elles peuvent faire confiance à Nosiboo avec la santé de leurs enfants.